The best in USA Online Gambling from Carolina Gambler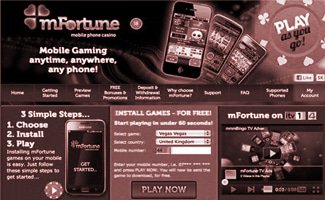 Carolina Gambler is all about the heart of online gambling, where its primary goal is to assist you in finding the most appropriate online casino that fits exactly to your needs. Our site is for players not sure where to start in the selection of a usa online casino but also for those experienced at gambling online and looking for a new casino to play with. We understand that in the end, finding the perfect online gambling destination is never a "one size fits all" affair. Our recommendations are rated to provide online players with the best all-around gambling experience based on safety, software quality, quick withdrawals, gaming selection, reputation, licensing, player assistance, promotions, and loyalty rewards. This is perfect for those usa online gambling casinos that cater to those in America.
Online Casinos Accepting US Players
USA Online Gambling Casinos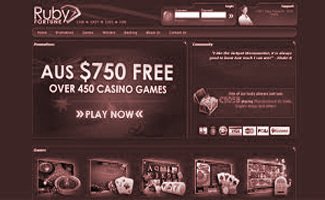 The very first online gambling sites launched in the late nineties and placing online bets were new concepts described as a bit "out there" and even, so the online gambling industry flourished to become a multi-billion dollar a year industry only a couple of decades later. In some areas, the gambling laws grew stricter while in other more lenient and despite the persistent legal fluctuation there are more sports book, poker rooms, bingo halls and usa online casinos than ever before.
Gambling in North Carolina
Due to its conservative culture the US state of North Carolina is limited to two Indian Casinos, the North Carolina Education Lottery, Beach Bingo, and charitable raffles. It's gambling resisted laws started in 1753 when gambling was forbidden in public, and a cap was placed in 1763 on daily gambler's losses and while the anti-gambling laws were repealed and, taxes imposed in 1784, gambling was banned in 1791.
The only federally recognized North Carolina tribe. The Cherokee Indians now own the Harrah's Cherokee Valley River Casino. It opened as recently as September 2015, and the Harrah's Cherokee Casino opened in November 1997. It consists of a 176,800 square foot gaming area offering 166 table games and 3,565 gaming machines, while Harrah's Cherokee Valley River Casino & Hotel features a casino gaming area of 50,000 square foot, 1,100 gaming machines, and over 70 table games.
Gambling in South Carolina
In South Carolina, you would be guilty of putting things mildly if you were to say that Carolina gambling was restricted. Apart from cruises, there are no casinos, poker is illegal, and sports betting is also not allowed. The education lottery SCEL was launched in 2002 and is best known for its Powerball.
However, South Carolina residents can enjoy southern elegance onboard the Myrtle Beach Casino Cruise and have since May 2010. It takes passengers on a cruise to international waters only miles off the coast yet outside the USA jurisdiction and as a result making gambling legal in its 7,000 square foot gaming area that features 14 table games such as roulette, Let It Ride, Craps, Blackjack, 3 Card Poker and 248 gaming machines. Be sure to practice playing poker for free before you board one of these cruises for an increased chance of winning. Claim a bonus and play from anywhere on the BoVegas app.
USA Online Gambling in North & South Carolina
USA online gambling such as bingo is available to North Carolina residents and online casino usa live dealer games, poker rooms, and sportsbooks can be enjoyed once residents reached the age of 21. While South Carolina is still known as the most anti-gambling state in the US, there is not much hope of legalized usa online gambling anytime soon although residents can play at offshore online gambling sites due to no law stating it is illegal. Anyway, we thought you should know the essential criteria when choosing online casino sites: no deposit bonuses and free casino games. Discover the best casino sites for poker and freeroll tournaments in the USA by visiting the NoDepositPokerGames expert. See, already simplified and efficient.
Our Carolina Gambler Goal and Focus
Our Carolina Gambler websites goal is to provide online players with a catalog of the safest online casinos usa focused on what is vitally important when picking the right online casino. Our casino reviews predominantly concentrate on safety, quality, reputation and when all three are up to a high standard we further our review regarding gaming selection, software suppliers, banking methods, currencies accepted, bonuses, promotions and player loyalty rewards. With thousands of gaming sites catering to USA online gambling players there is never the need to settle for anything less than the very best and our prime objective is to find you a casino online that is reputable, safe, secure and offers a wonderful selection of games. Our news section is regularly updated to ensure that you know everything going on in the online gambling world including regulation changes, new gaming launches, fabulous promotions announcements and great tournaments so it would be great to see you regularly so we can keep you informed.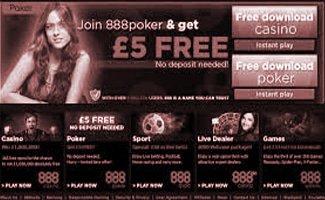 USA online gambling industry is way behind compared to those in other countries like UK or Canada. Laws in the USA such as the Unlawful Internet Gambling Enforcement Act (UIGEA) of 2006 hinder the casino operators from making transactions in the internet. This act does not directly shuts down the internet gambling, but rather focuses on penalizing people and financial institutions from processing money which are believed to be related in gambling.
Meanwhile, the neighboring countries of the USA are allowing and regulating online gambling. . They can freely bet on the legitimate and licensed online gambling websites. With the existing UK laws that legalize the said gaming industry, the country has earned huge amount of revenue from the tax of casino operators. The same also happens in Canada. Since the country regulates the taxation of licensed operators, their revenue from online gambling became the highest source among all other gambling sectors.
Some of the online casinos are accepting US players, but most of them are outside the jurisdiction of the country. That is why they can still continue the transaction. Even when the USA has the Unlawful Internet Gambling Enforcement Act, the law still has flaw as it excludes sports betting and tribal gaming. The US government tries to protect its people from the fraud activities that are undeniably rampant in the virtual world of online gambling, especially in the existing rouge casinos.